Quality Improvement in Intraoperative Monitoring:  A Survey of the Field
Member
$65
Non-Member
$75
Student
$25

---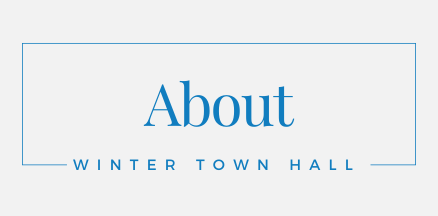 The ASNM Board of Directors and The ASNM Education Committee are pleased to announce our upcoming VIRTUAL 3-hour Winter Town Hall, focusing on Quality Improvement in Intraoperative Monitoring! We hope you can join us on Saturday, February 25, 2023, from 9AM to 12 PM CST as we have an excellent line up.
Moderated by Dr. Megan Alcauskas and Dr. Michelle Mora, we will start with Dr. Laurice Yang from the Stanford University Department of Neurology who will give us an overview of quality improvement in neurology and lead an interactive session on implementing a quality improvement project.   Mr. Kent Rice of NuVasive will follow, discussing how we define and measure quality as it relates specifically to IONM. We then have a wonderful panel of speakers who will talk about quality measurement and improvement in their respective institutions. We are please to have Dr. Partha Thirumala of UPMC, Dr. Marc Nuwer of UCLA, Mark Barnes of MPOWER Health, and Rich Vogel of AMP for our panel discussion. The Town Hall will end with Dr. Partha Thirumala of UPMC discussing the future of quality improvement in IONM.
Town hall attendees will be able to attend via GoToWebinar for the entire 3-hour duration of the meeting. A survey will be given immediately after the webinar is over and your certificate will be emailed to you 1 HOUR after the webinar has ended.
---
Who Should Attend? 
Beginner to advanced IONM practitioners including:
· Neurophysiologic Intraoperative Monitoring (CNIM) Technologists
· Electroencephalography (EEG) Technologists
· Evoked Potential (EP) Technologists
· Physicians (MD/DO)
· Anesthesiologists
· Surgeons
---
The ASNM Winter Town Hall is designed to advance the knowledge and skills of healthcare professionals practicing in neurophysiological monitoring as it relates to the topic of quality.
---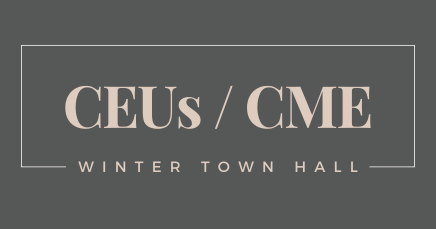 The ASNM will be offering 4 ASNM CEUs and 4 AMA PRA Category 1 Credits (CME)
"ASNM CEUs are ABRET recognized for CNIM CEUs toward exam eligibility and recertification."